Web Space - Google cast in Brass and Bronze
The other work In4Art acquired is a 2D one.
Facebook rendered in Platinum (2016); UV Direct Print on Dibond; 40x40cm; Edition 2 of 5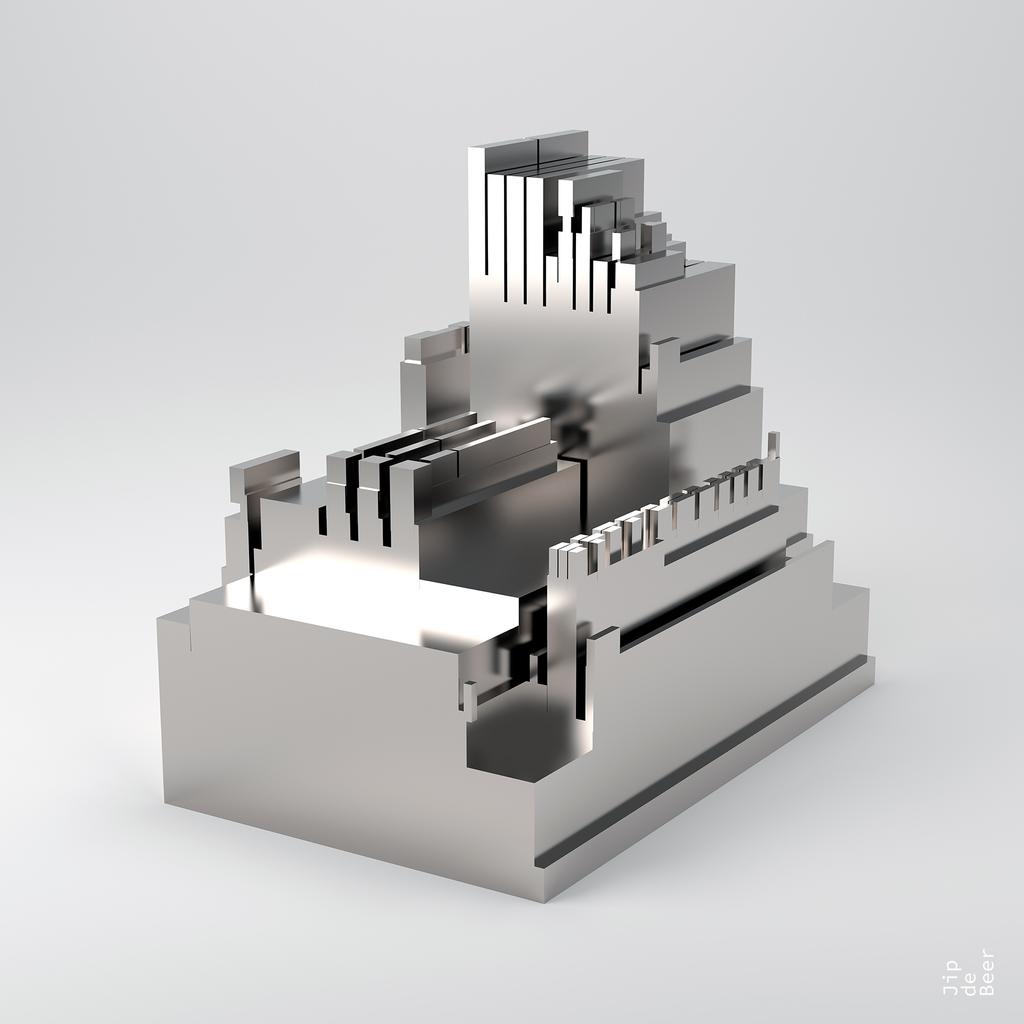 These works will be on display during the upcoming Innovatism Salon in the In4Art Project Space, a group exhibition with works from Daniel Canogar, Constant Dullaart, Harm van den Dorpel, Willem Besselink, Jasper van Loenen, Carl Alexander, Ruben van de Ven and myself. The Salon is free to visit on May 18, 19, 20 and 25, 26, 27 between 13.00 and 17.00 at Nieuwe Keizersgracht 54, 1018 DT Amsterdam.
Part of the Salon format are the Sunday Afternoon Conversations. The Sunday afternoon conversations will take place on Sunday May 20th from 15.00 – 17.00 and Sunday May 27th between 15.00 – 17.00 and are free to join. The theme of the conversation is radical observations & artistic prototypes in the field of IoT.
You can find more info about the Salon at the In4Art website.