Jip standing next to 3D prints of web pages based on successful Dutch tech/web startup companies: Mr. White, Mr. Black, Mr. Yellow, Mr. Green.
Soon Web Spaces will be shown at GOGBOT (nominated for Blink Youngblood Award), Ars Electronica in Linz, at the SBK Sprouts Young Talents exhibition in Amsterdam, and after that in a group show in Eindhoven… Very excited about this progress! But in this post I show what my work looked like at the Frank Mohr Institute Graduation Show 2017 (Der Aa-kerk, Groningen, July 9 - July 13).
This time I've used 3 different media to exhibit my Web Spaces project.
Large format print;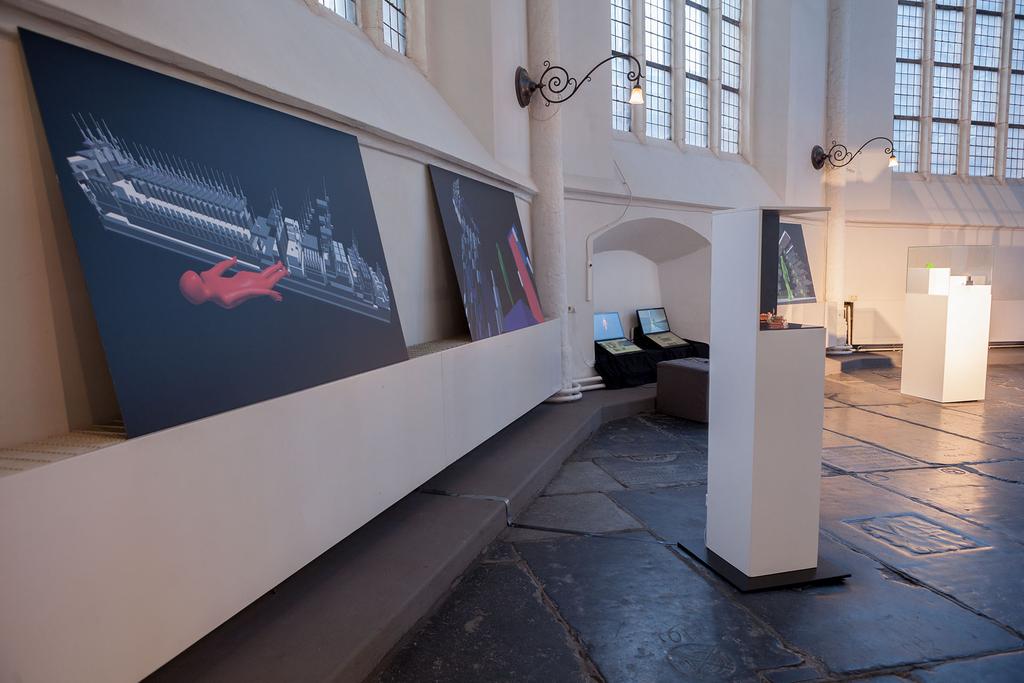 Digital (interactive dual-screen installation);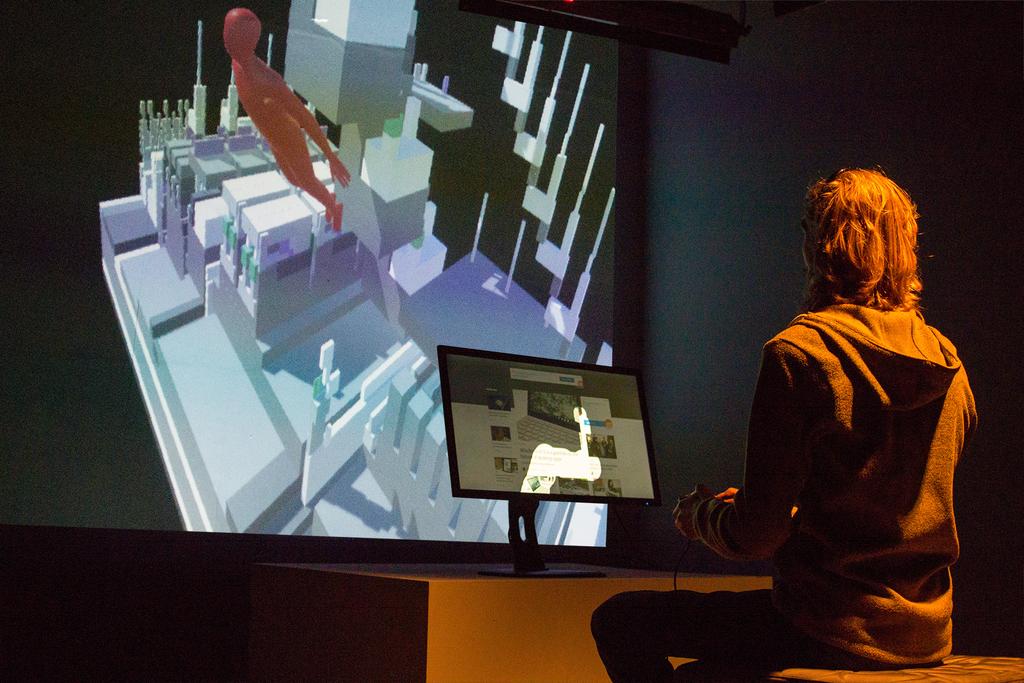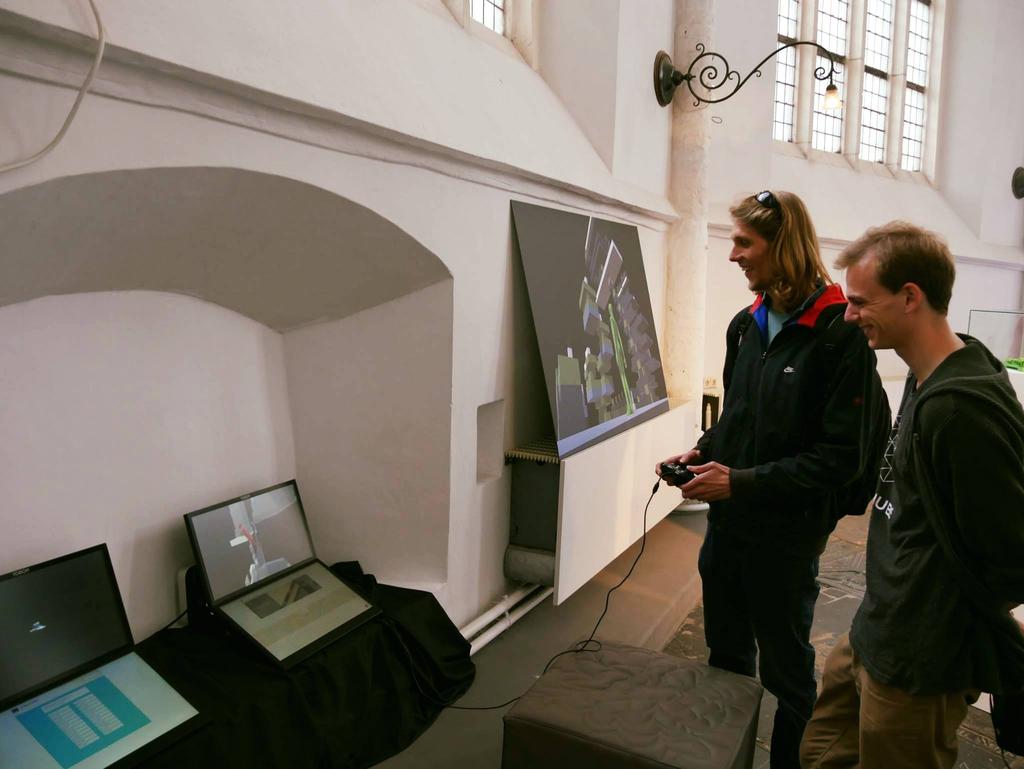 3D print (using various materials like PLA, gold, silver and titanium);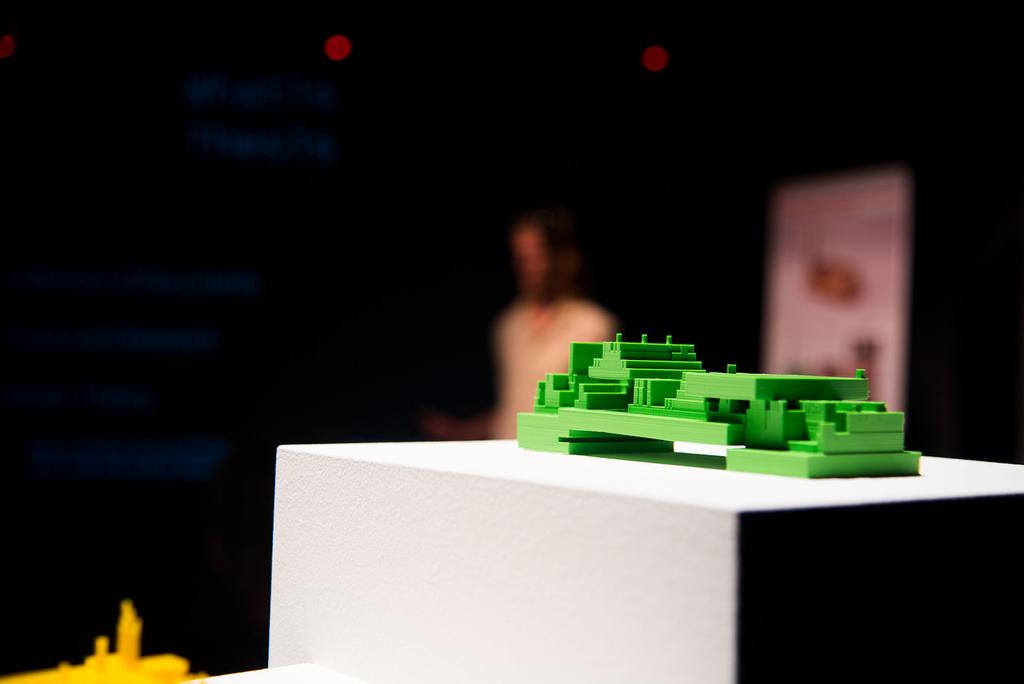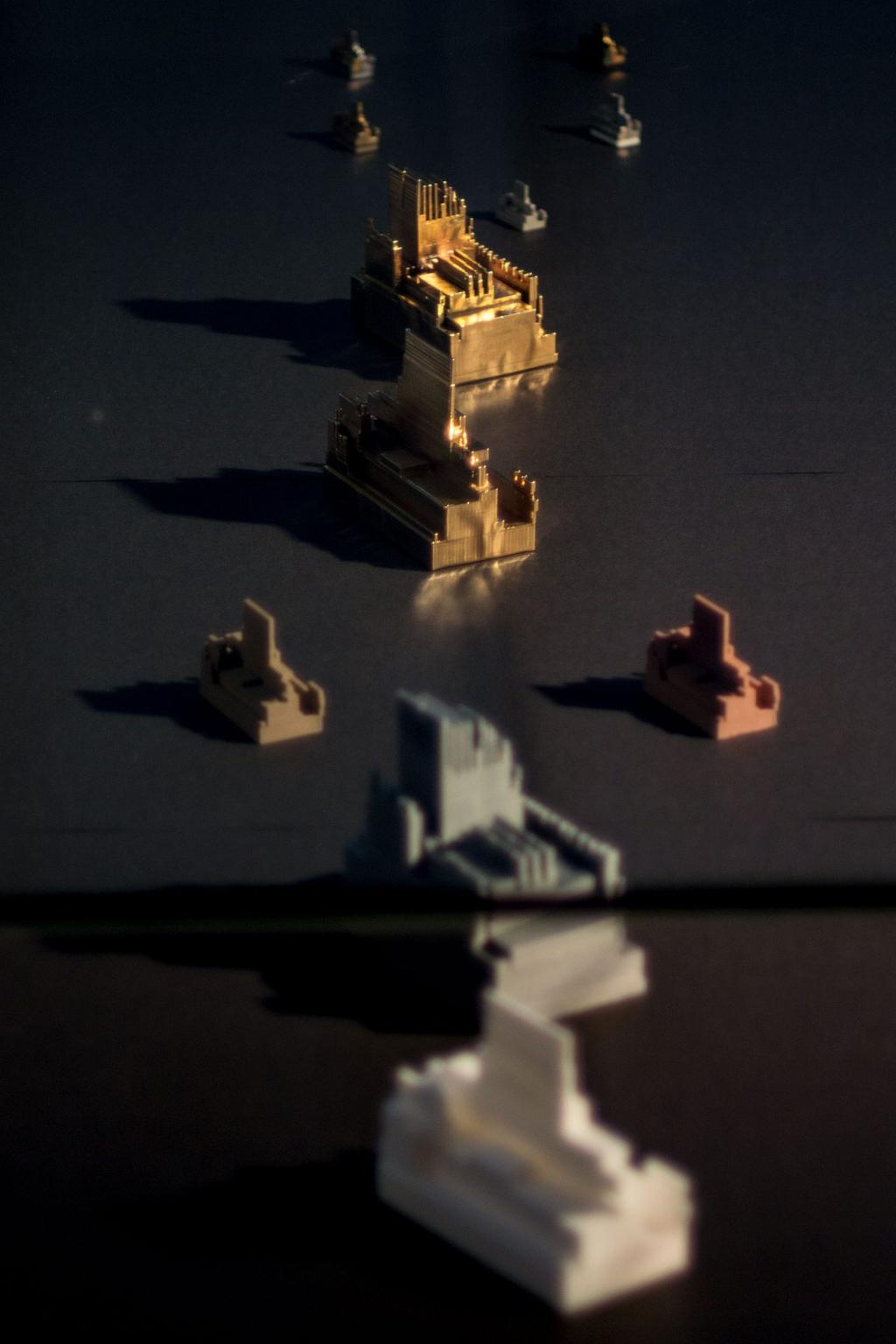 Recap about the origin of these Web Spaces:
With Web Spaces Jip de Beer presents the structure that normally remains hidden beneath the surface of web pages. What you see in a web browser is constructed by stacking rectangular elements on top of each other with a variety in size, color and function. Take for example the Google search bar, a plain white surface, which actually has a complex support structure underneath. When explored in the interactive dual screen installation, Web Spaces - Architectural Explorations, the 2D web page transforms into a three-dimensional skyscraper, a city, or even an alien space station.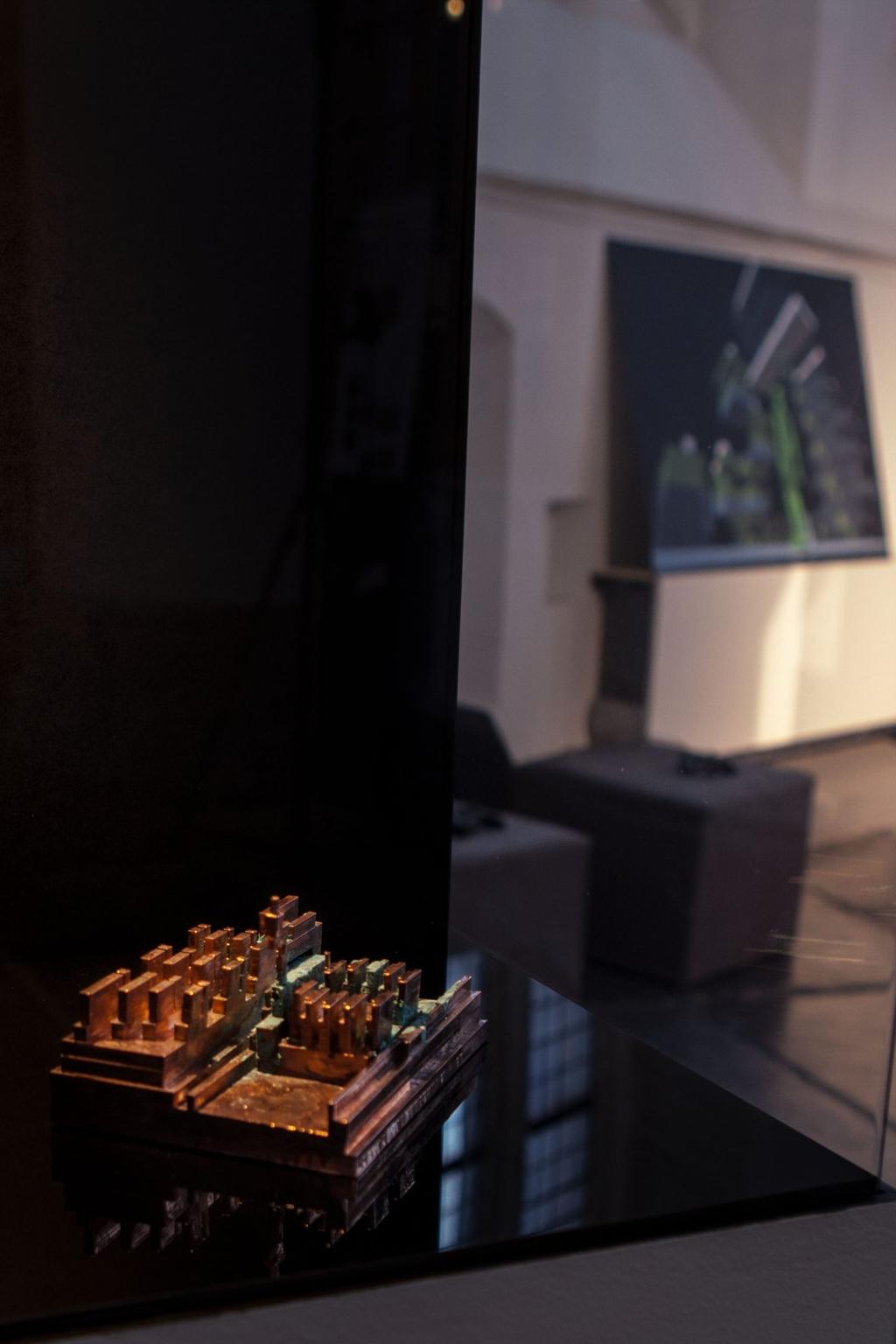 I'm using the three different media, each having their own qualities, to fascinate people on different levels. Visually (2D), physically/materially, and digitally (interactive). I try to be inclusive and make my work accessible. For example, the interactive dual screen installation works with a gamepad. You need to sit down and get used to the controls before you can start to explore the 3D world. And only then you'll be able to find the answers to the question: what do these architectural structures represent?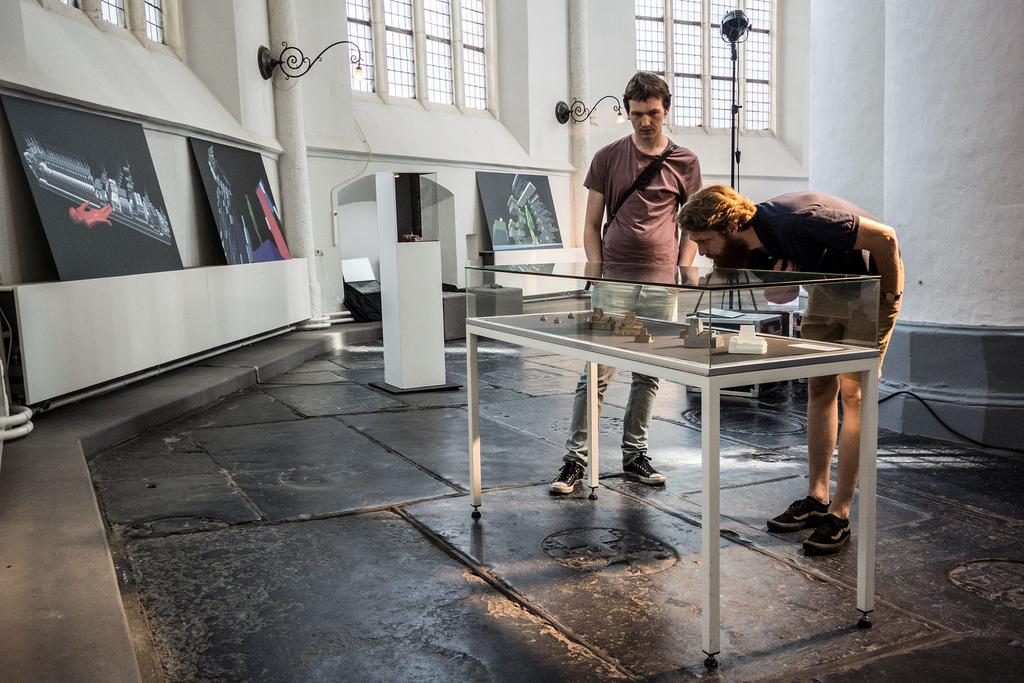 But since not everybody has this affinity with gamepads, and because some people don't want to know the answers but instead be inspired (by raising questions), I present my work in multiple ways.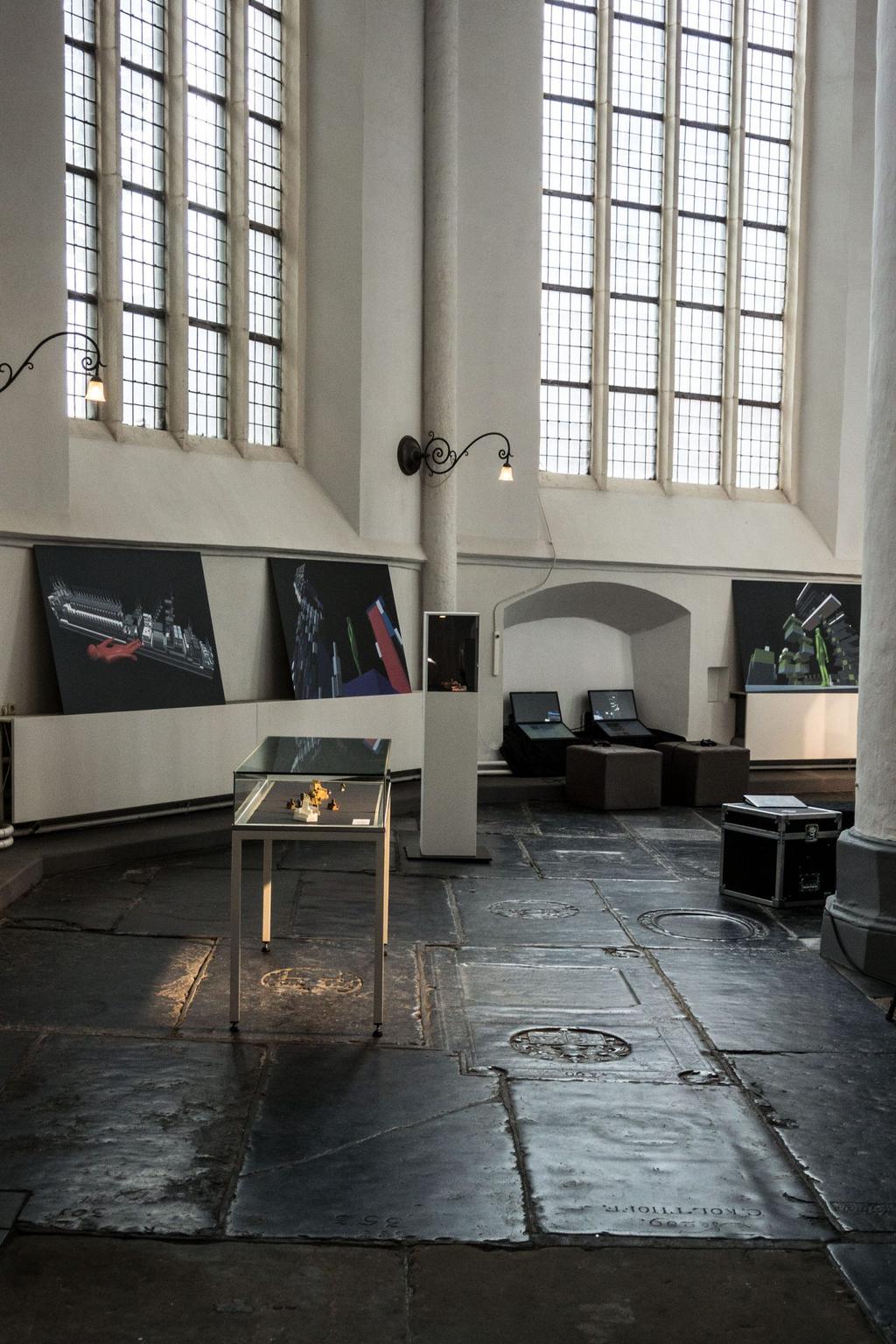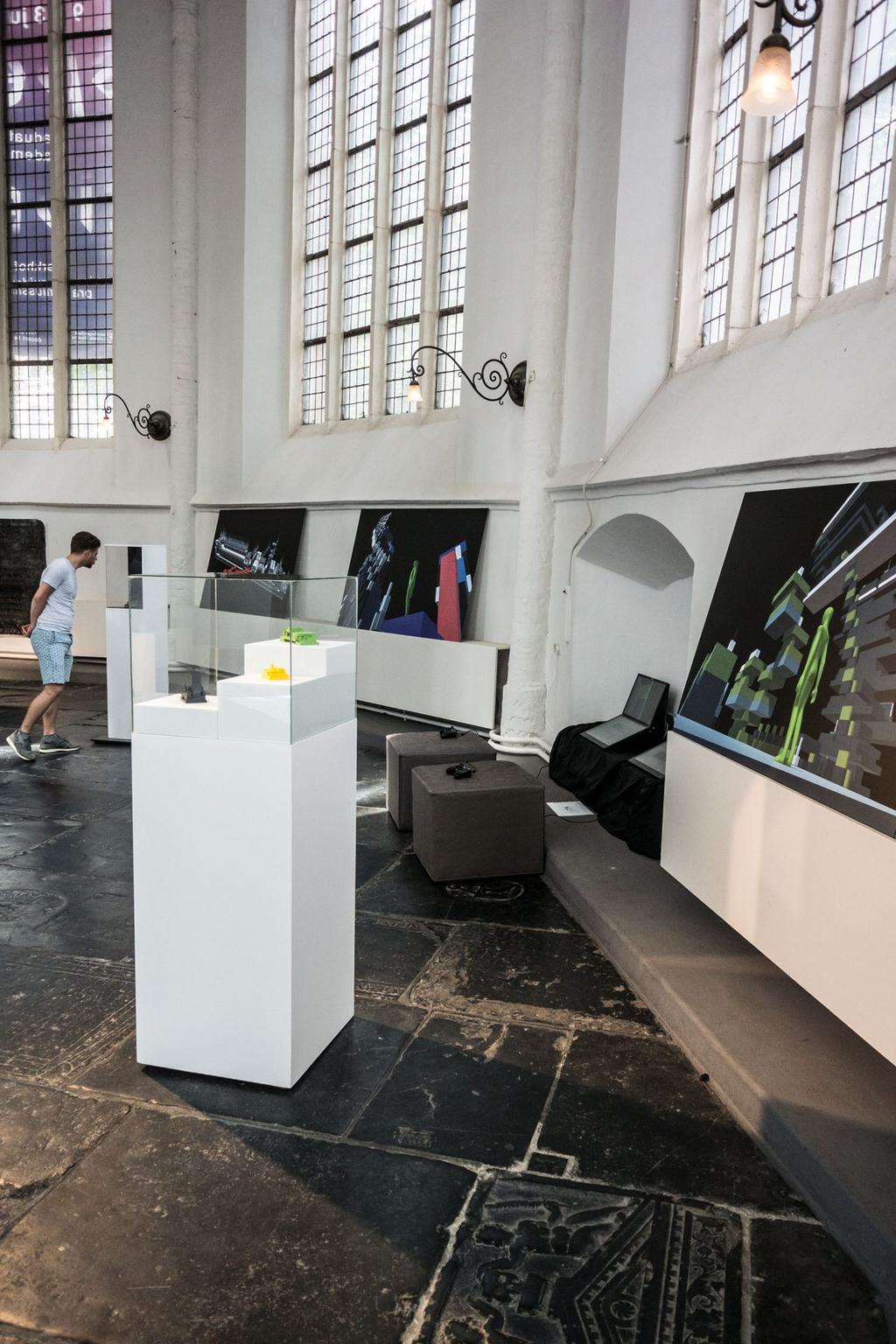 I've been there every day to talk to the guests. It has been very busy! Especially the opening, so many people to talk to that I forgot to document the crowd! I enjoyed meeting new people too. As part of my master thesis I've invited 15.000 people to the graduation show and I was able to give away 100 free train tickets. That way we could 'import' an audience of interesting people from all over the Netherlands (because let's face it, Groningen is quite a remote location). My effort of emailing all these people has paid off. Let's put it this way: I ordered 500 business cards, thinking that amount would last me a lifetime. Well… now I know that's not the case!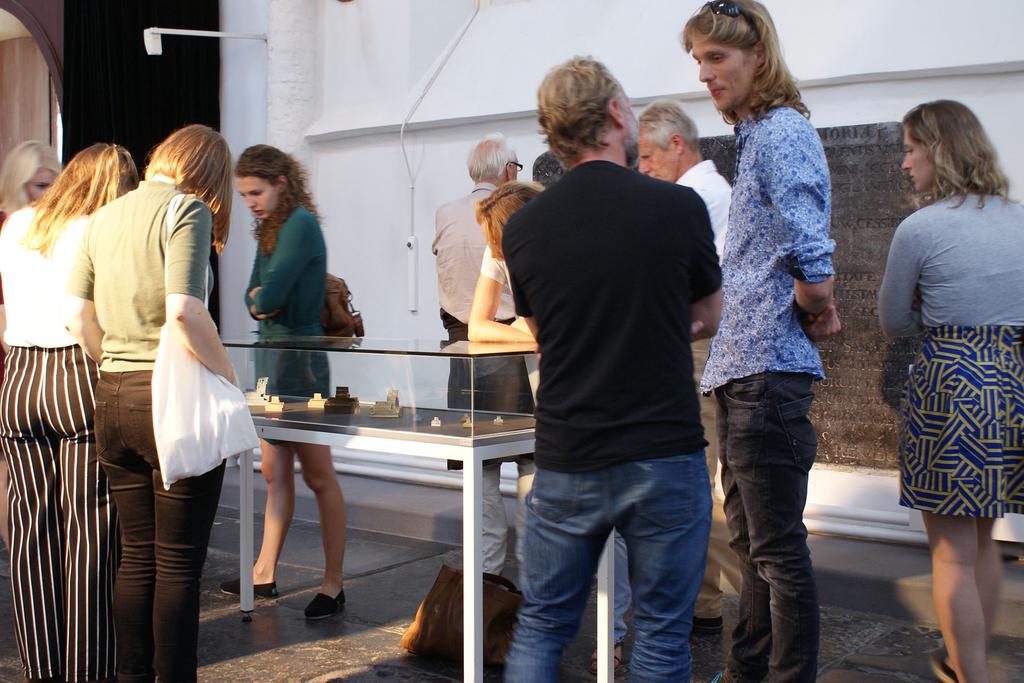 By the way: building up the show went quick, like flying through Web Spaces. Thanks to my great team!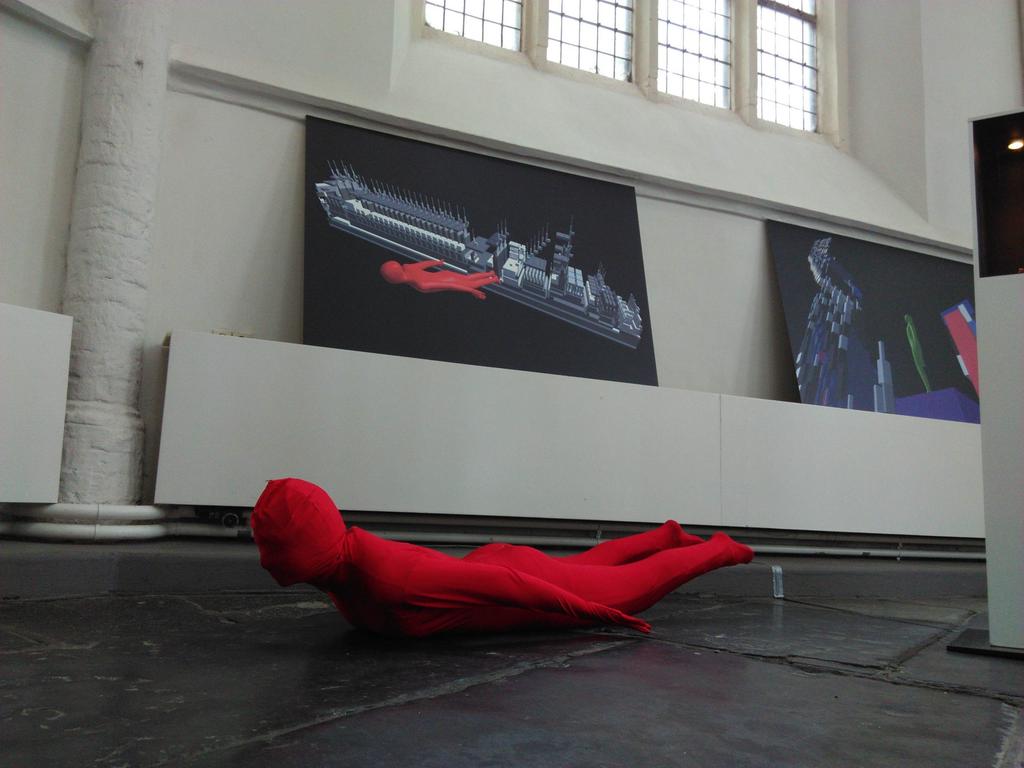 And I made sure my artworks would be hard to steal.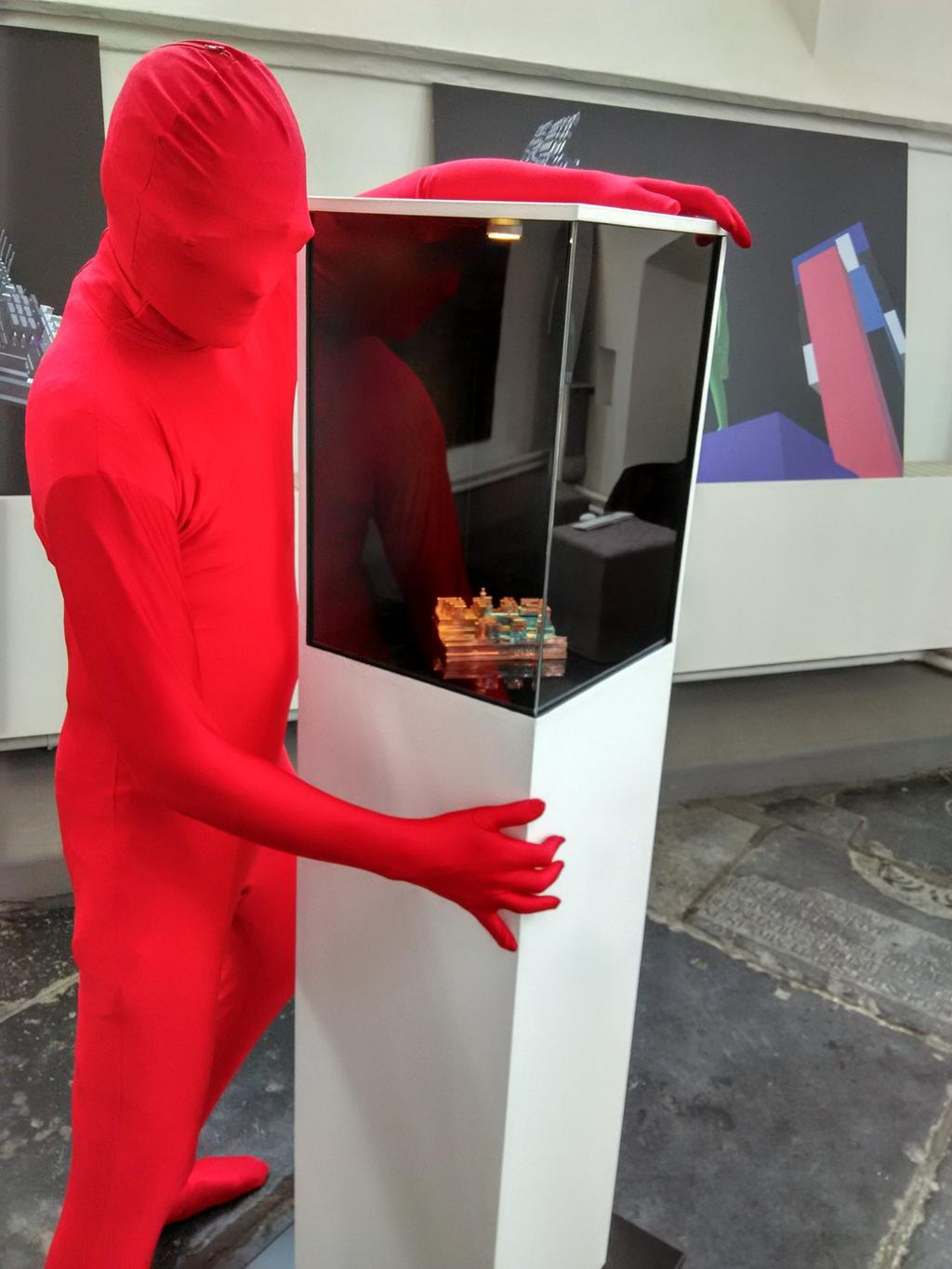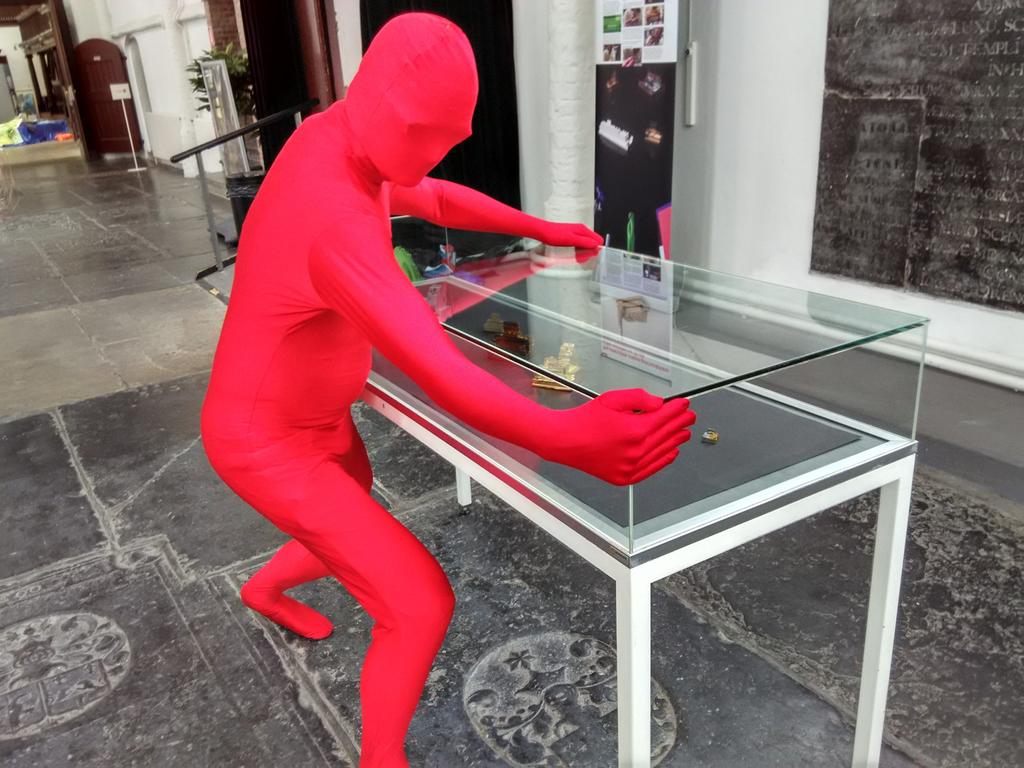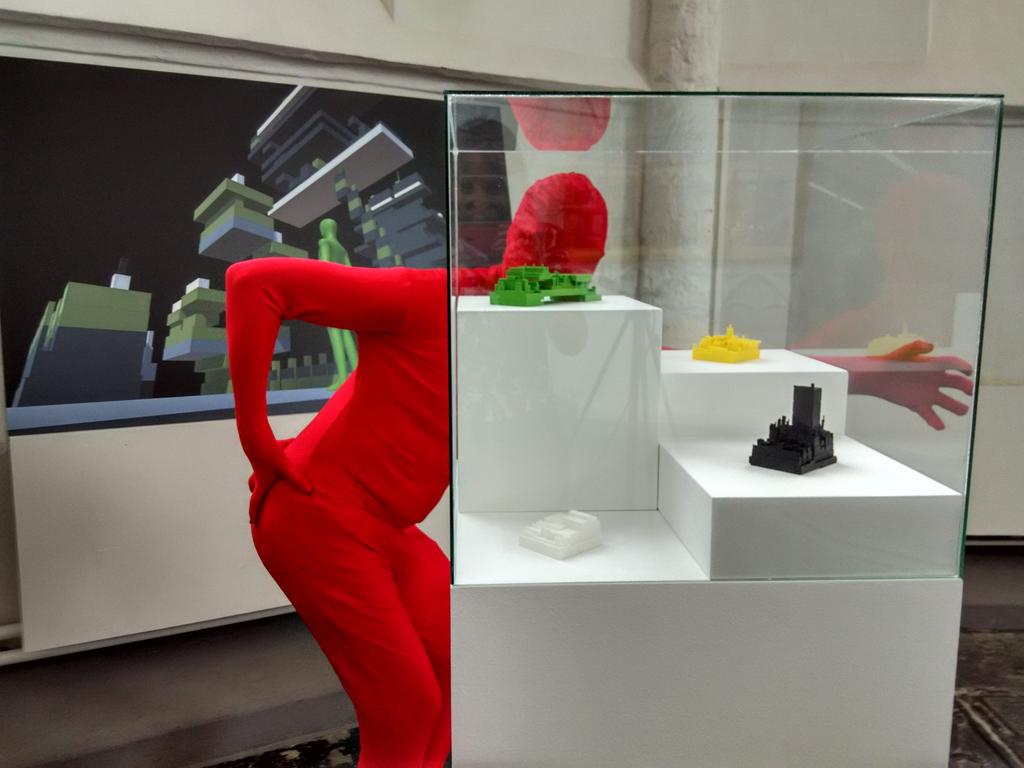 Art is often not supposed to be touched, let alone being taken! Same holds true for touching other people's personal property… But unfortunately we had a nasty visitor during the show who stole my MacBook Pro while I was standing next to it! So the euphoria of graduation Cum Laude, all the attention and our great show got a nasty 'side flavour'. In the future I'm going to be even more careful with my precious items.
But lets finish this post with some happy images shall we :)