For the Supermarket Art Fair I chose to make a site specific interactive installation that allows visitors to explore the virtual world of web pages in their immediate surroundings. This 36km² area contains 9.000 home pages from local businesses. Three projectors cover the walls of the exhibition booth. On one wall, the visitor sees the virtual world of Web Spaces. On the second wall there's a synchronised view of Stockholm in Google Earth. The visitor can actively explore this world by controlling the virtual character with a game controller, to walk & fly. Or the visitor can passively watch a pre-programmed route, which will take you automatically along the virtual streets of Stockholm. The chaotic constellation of Web Spaces may become comprehensible thanks to the third projection. This one shows the recognisable 2D representation of the web page which belongs to the currently projected Web Space. The interactive installation was accompanied by a 3D-printed artwork which captures the parallel city that emerges.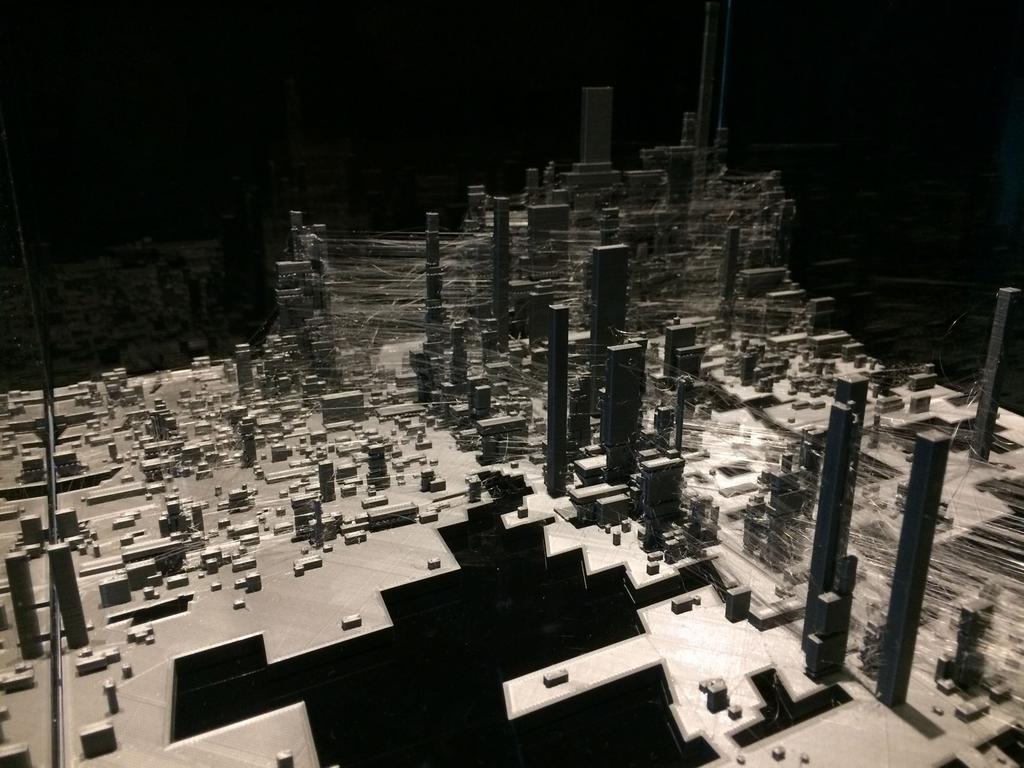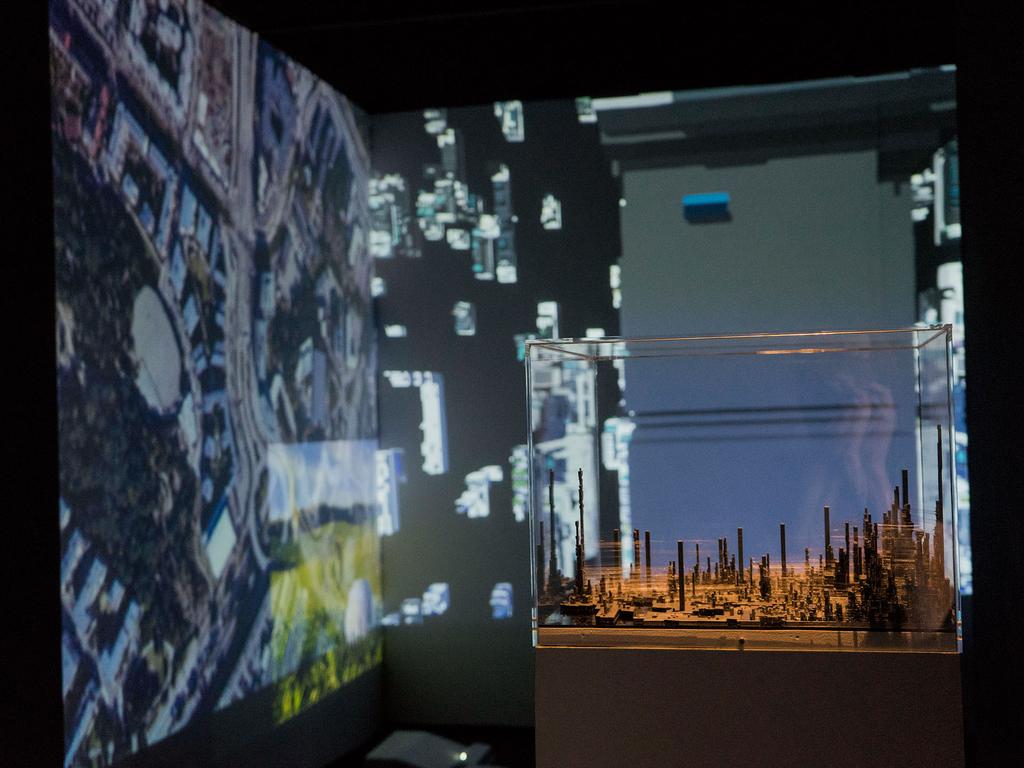 The exhibition booth I made, with a 6m² painting on the outside, plays with perspective and bridges the physical reality outside of the booth and the virtual reality inside of it. I collaborated on the painting with street artist Michel Velt. He usually makes big wall paintings in public space. So I felt this would match nicely to the idea of internet as virtual public space, as well as my desire to make BIG Web Spaces. In a way it's like an alternative Google Street View…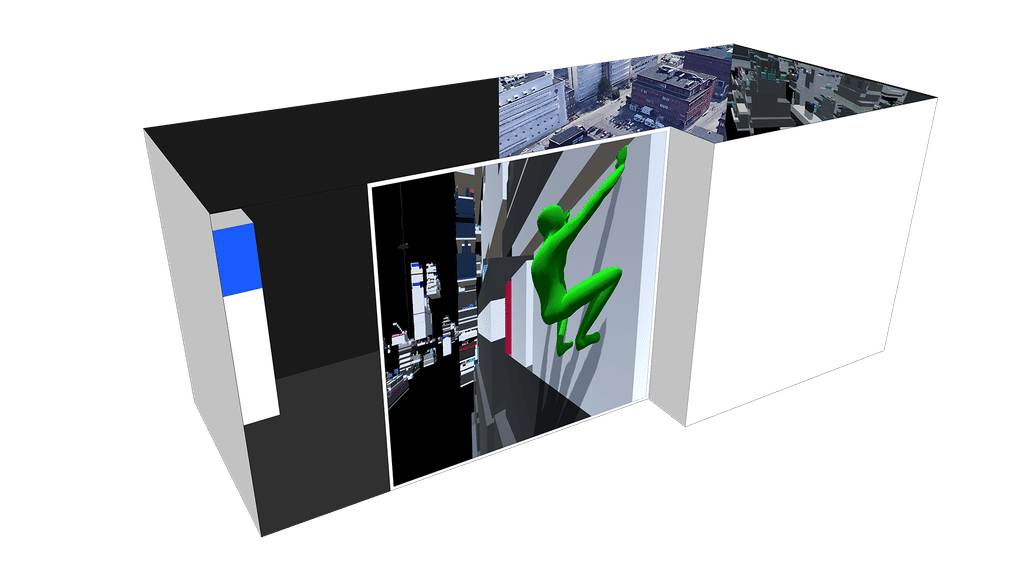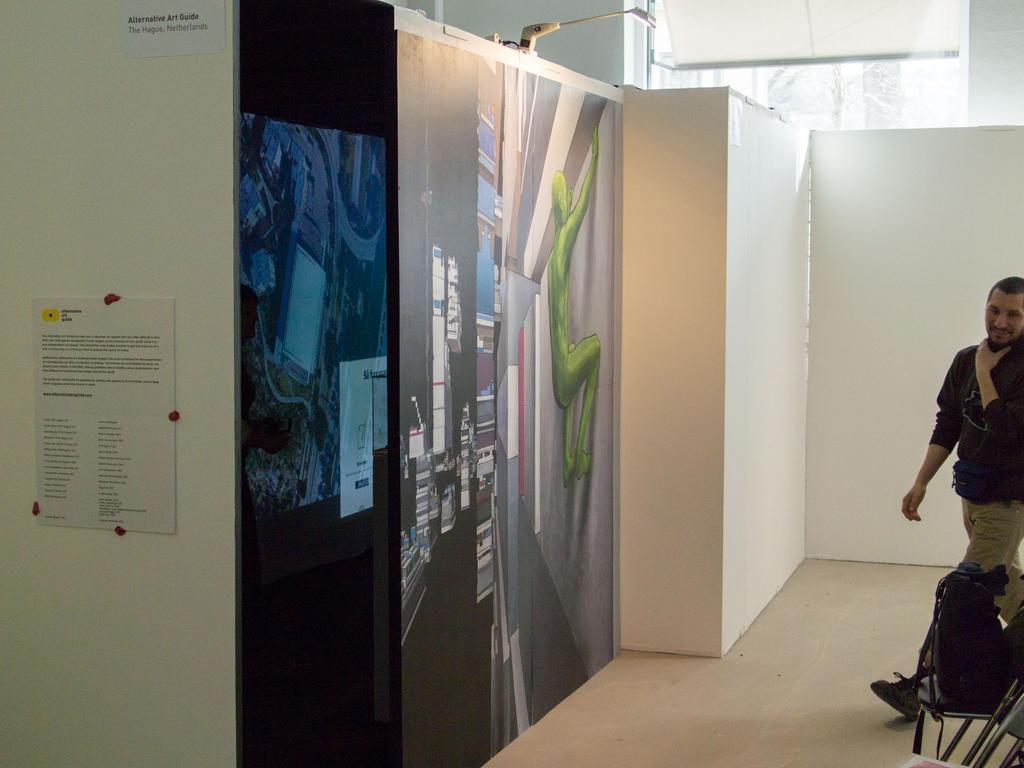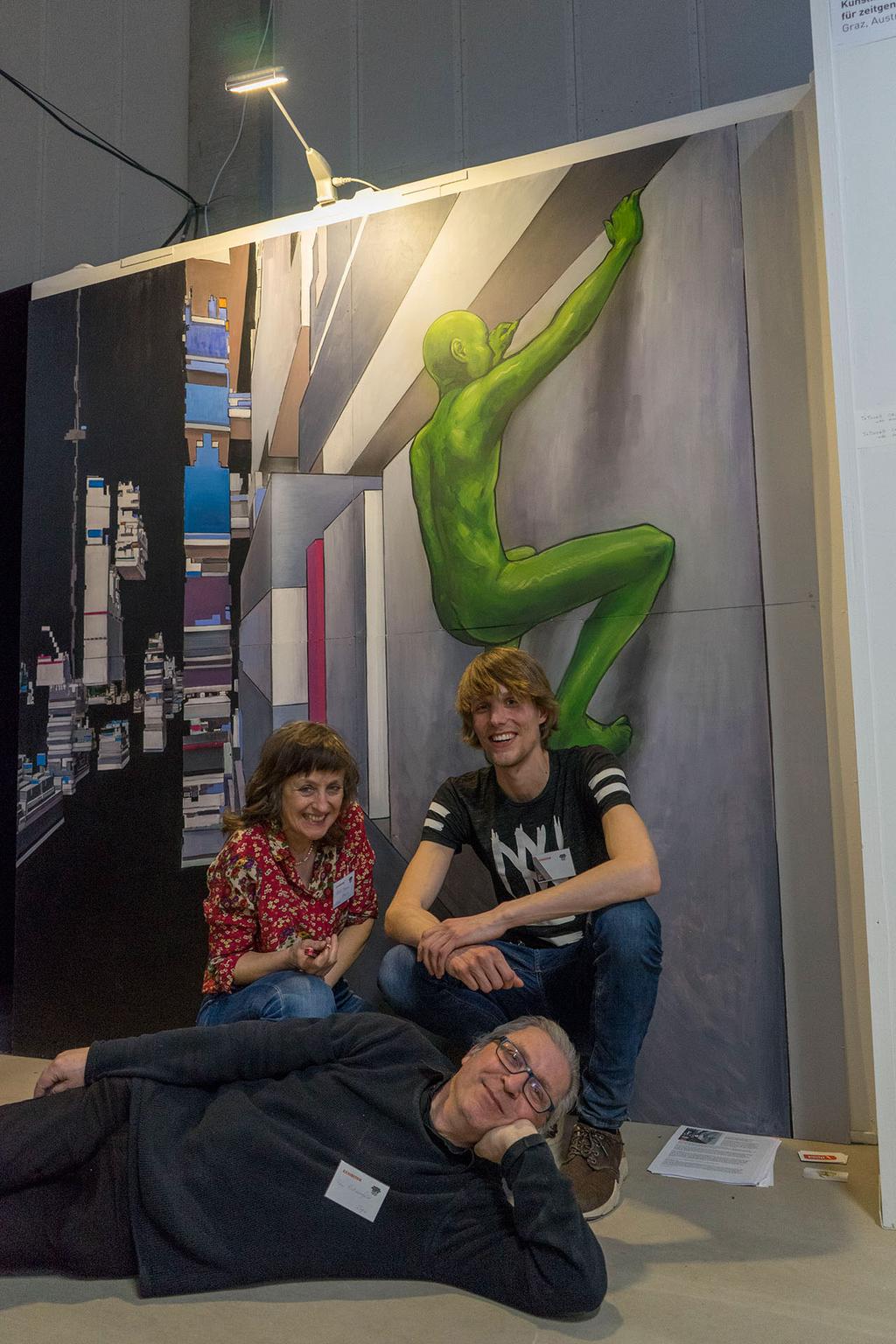 Exhibiting at the Supermarket Art Fair was a great experience. The teamwork with Marie-Jeanne and Ron from SIGN was terrific and I'm grateful for the invitation and their support. Thanks again :) The art fair was well organised too, with loads of enthusiastic visitors. We made it into Swedish newspapers, as did other Dutch exhibitors like Nieuwe Vide with Data Bosma. No lack of interesting encounters and I received an invitation to collaborate with the international new media art collective Videokaffe. I'm excited to see where this may lead!